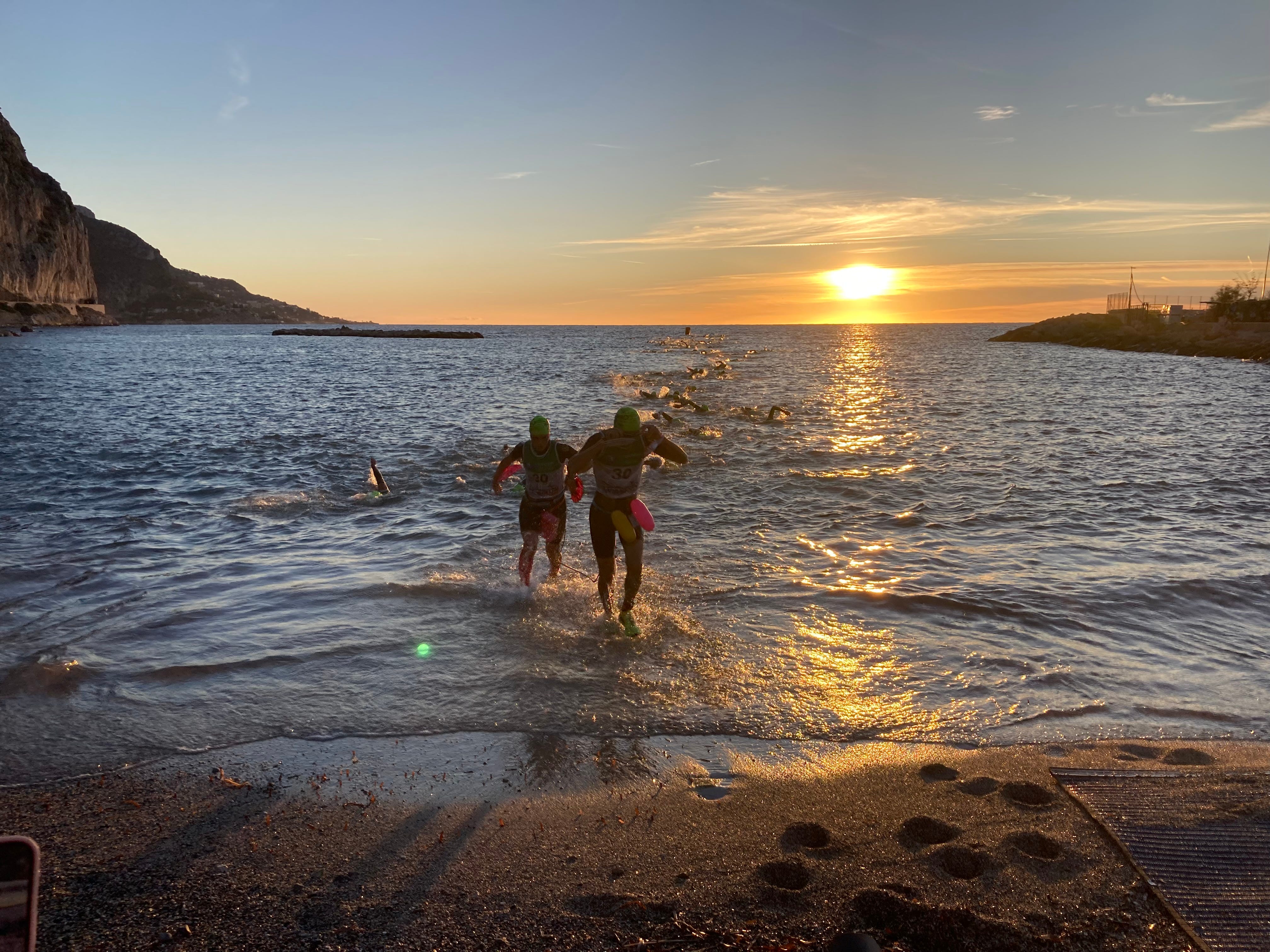 Martina Bolvary, Germany
I started doing swimrun on a sunny and warm day, when I wasn't sure I wanted to go for a run or a swim. So I ran to a lake, took my shoes off, got into the water and out and ran to the next lake. At that time I had no idea about swimming in shoes or running in a wetsuit. Then I met Christian Götz at our lokal club and he took me on that journey. We did my first swimrun competition at Backwaterman and took the Team-Journey until the finish at Ötillö WC in 2022.


Before doing Swimruns I swam and ran a couple of ultra distances, multistage races and Marathons. Swimrun gives me more freedom in nature. There is no limit when you do swimrunning and this is what I aim for. Being in nature - limitless
Highlights Swimrunning only:
European Champion Half distance Solo 2023
Winner Marathon Solo Cote d' Azur
Winner Half Distance Solo Rheinsberg
Ötillö WC Finisher 2022
Winner of Backwaterman Half and Marathon Distance Mixed Team
Martina shares her experience and passion with her clients and pushes them to the next level: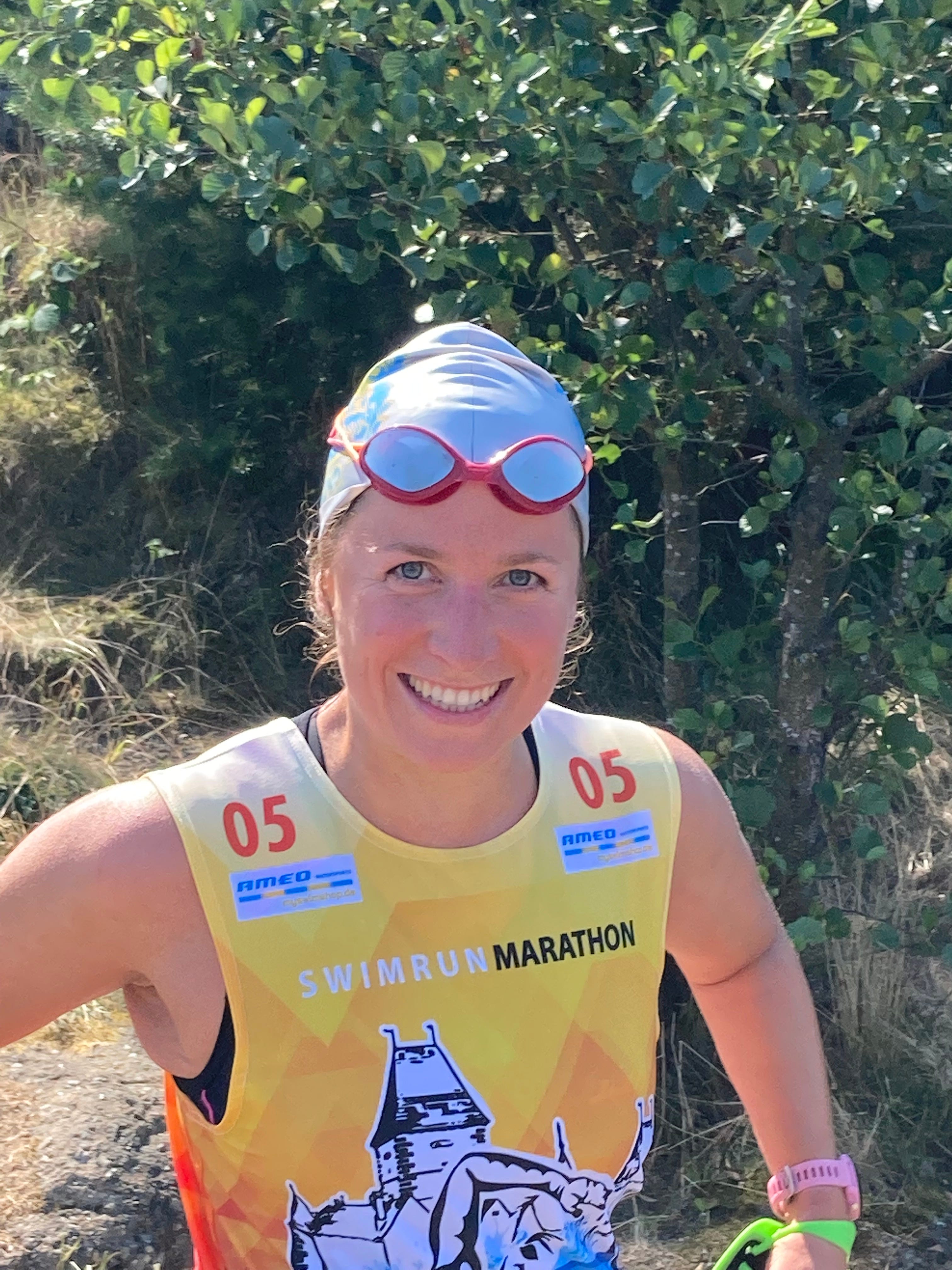 Yoann PERIGNON, France
After years of competing in triathlon, I discovered the joys of swimrun in 2023. The sport immediately appealed to me.
The connection with nature, the friendly community and the physical challenge make it a special experience every time I take part in a race.

Through my practice and coaching, I encourage people on a daily basis to join the swimrun community and achieve physical challenges in the water and outdoors.

Highlights :
European Sprint Champion 2023
5th at World Series Cannes 2023
Sprint victory in Zezere, Port.2023
2nd at Yotta XPS 2023


Peter Jervis,
Wales

After a few years competing in Triathlon, I have recently discovered the joy of swimrun! The connection with nature, warm community and physical challenge make it such a special sport for me.
Swimrun has already taken me to some really beautiful places and given me incredible experiences. I look forward to more of these adventures in the future as I do my best to spread the word and bring new people to the sport.

Highlights
Weswimrun - Tal-y-Llyn 2023. 1st
Weswimrun - Dyfi-x 2023. 3rd Solo
Loveswimrun Llanberis 2023. 5th Overall
Shropshire Triathlon Middle Distance 2023. 3rd Overall, 1st AG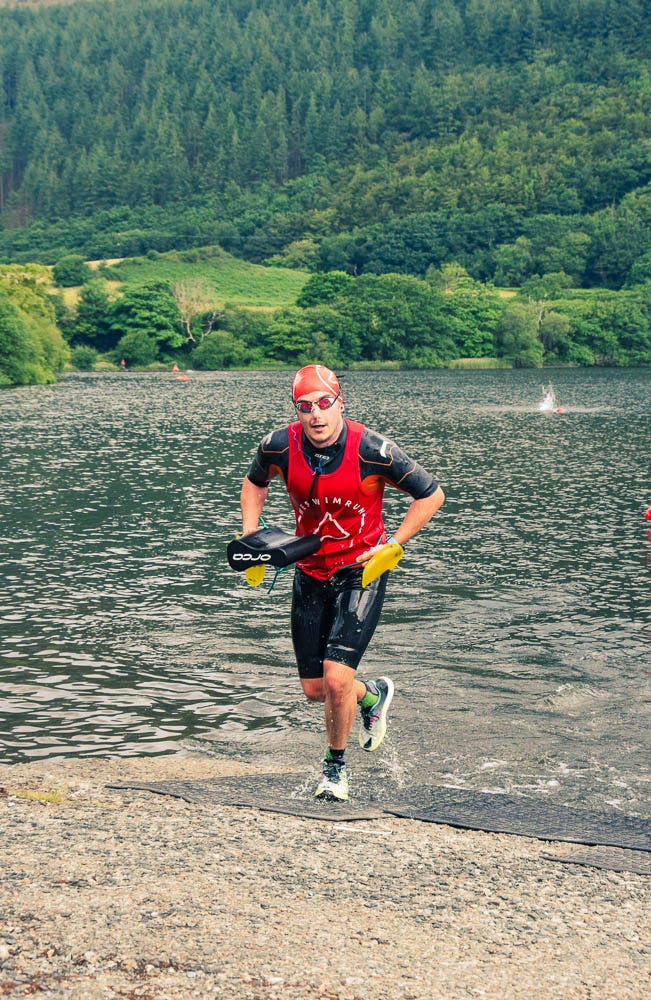 Fanny Kuhn, Sweden
"I love Swimrun because of the great adventure it takes me on every time I do a race. I get to travel to remote and beautiful places I never would have seen otherwise. And getting to do it with a friend the whole way makes it even better!"

Fanny is a successful Swimrun athlete with an elite swimming background.

Highlights
- Her greatest achievement in Swimrun is becoming World Champion in 2019 together with Desirée Andersson.
- She achieved many podiums at ÖtillÖ World Series races and many others like Costa Brava too
- She has several national Swimming medals in breaststroke and Individual Medley and was a D1 College Athlete swimming for the University of Louisville (NCAA Championship qualifier).

She has coached pool swimming, triathlon and Swimrun athletes and is an avid promoter of the SwimRun sport, featured in multiple podcasts, news and SwimRun events.

She is Co- Founder of Wild SwimRun
and mam.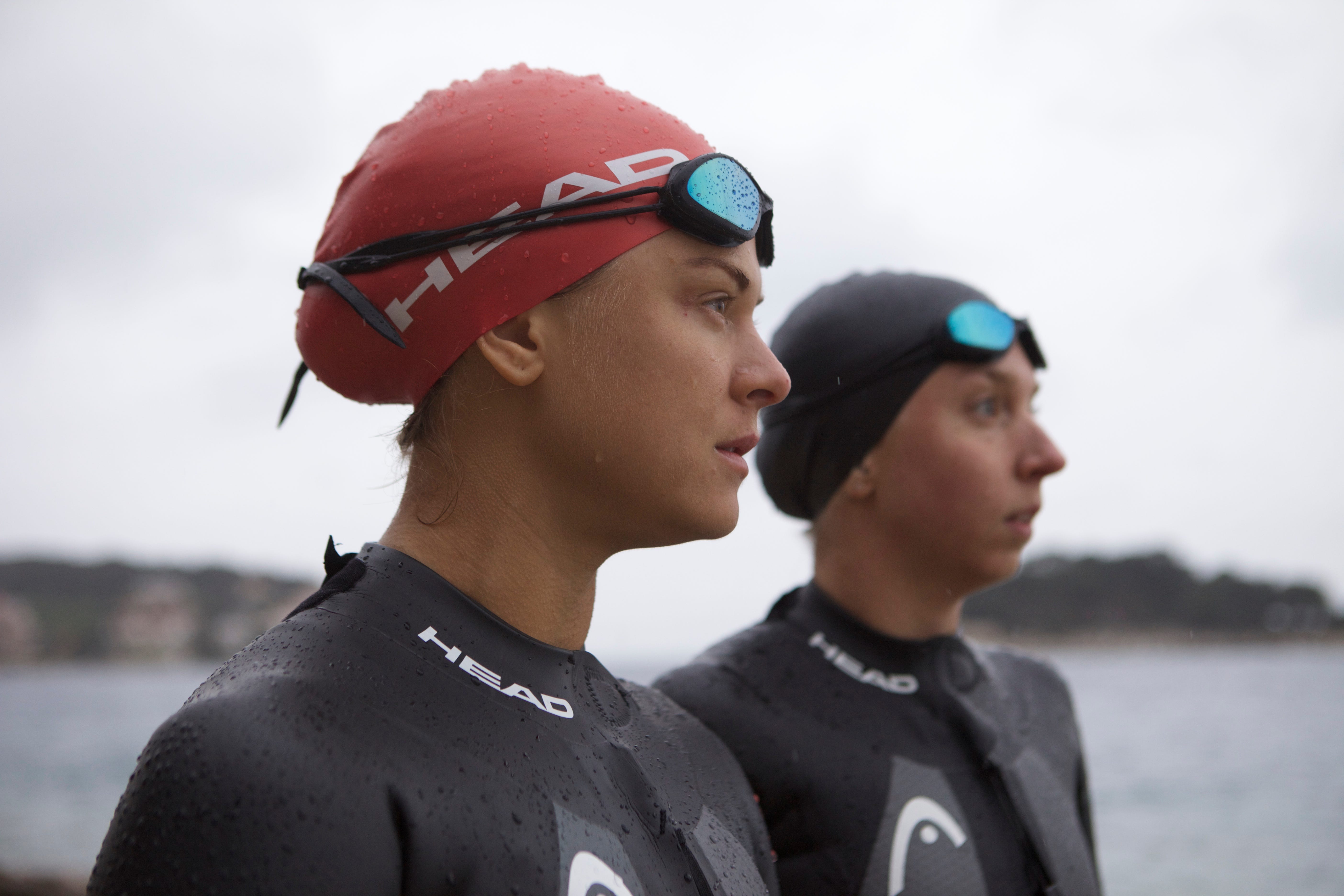 Max Andersson, Sweden
I fell in love with Swimrun back in 2017 when I tried it for the first time. The movement between running on forest trails to swimming in lakes, ocean or rivers caught me. The freedom cannot be described in words, you need to experience it yourself.
My Swimrun Championship put together events all over Europe to let you experience the feeling that got me hooked on Swimrun.
Go out there and enjoy the swimrun community and nature!

Highlights
SwimRun World Champion 2022
Grand Slam, Winner of all World Series events 2022
both together with Hugo Tormento (F)

link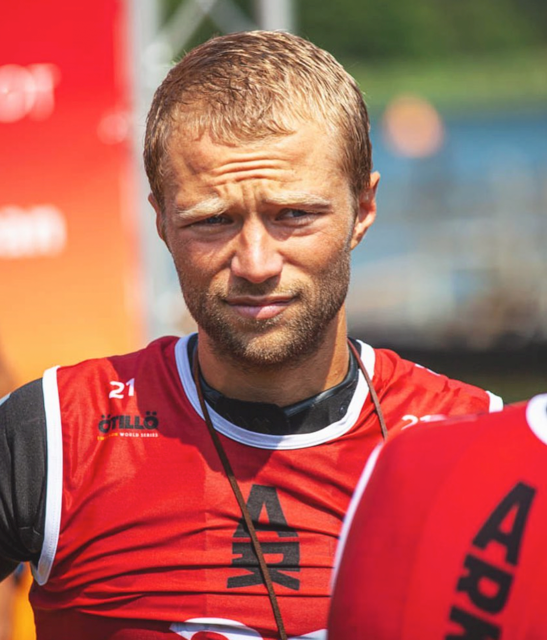 Marine Beaury, France
After my children were born, I
discovered the Swimrun with my partner. Passion for nature, the mountains,
running and swimming.
Since then it has been a passion where I constantly try to push my limits,
some kind of drug I want to share.

link

Highlights
Ötillö SwimRun World Championships 2021-2022
2021 ÖttillÖ Sprint Cannes (1st)
2022 Vale doLobo (1st Solo)
2022 Trail 80k Argeles sur Mer (3rd)
2022 SwimRun l'ile de la Réunion(2nd)
2023 SwimRun Azores (1st )




Robert Jacobsson, Sweden
My mindset is to always have fun during races, but still keep the focus, to be able to achieve as good performance as possible.
Since the day 1, I have been really dedicated to swimrun and I love to inspire even more people to join the swimrun community.

link
Podiums 2022:
1st Team Mix Swimrun Hydra Long 2022
3rd Team Men Immeln Swimrun Long 2022
3rd Team Mix ÖtillÖ Final15 2022
3rd Team Mix Upplands-Bro Swimrun 2022
Barbara Seidel, Germany
with Partner Andreas Weiser


We started our SwimRun career in 2014 with Engadin SwimRun 1st edition. Naive and underprepared, kicked out by the cutoff. But we fell in love with SwimRun immediately. So we threw ourselves head over heels into the matter, organizing camps and races, selling all stuff in our shop and trying to build up a community. Somehow we also found the time to stay active ourselves, never with the really good ones but always with all the love and enthusiasm for the sport.

Races (Highlights only):
Immeln SwimRun 2015/ 2016/ 2022
SwimRun Barcelona 2016
Otillö SwimRun Utö 2016/ 2019
Ötillö SwimRun Engadin 2016/ 2017/ 2018/ 2020
Ötillö SwimRun World Championship 2018 (only Barbara in womens' category)
Ötillö SwimRun Malta 2019
Backwater SwimRun 2020/ 2021
Ötillö SwimRun Cannes 2022

Organisation
Allgäu SwimRun 2016-2019
SwimRun Hof 2017-2019

Part of the International SwimRun Testing Team

Owner of the laufSinn SwimRun Shop
Gerhard Schiemer, Austria
My passion is to discover the pure nature outdoor at different locations in water and landscape. That is the fascination of SwimRun. Just be on the go ..

Highlights
-5 x World Championships Trailrunning
- Worldcup Trailrunning Multiple Top 10 placements
- Backwaterman SwimRun 2019, 2020, 2022 (1st)

Profession:
Coach for athletes to achieve their personal goals from hobby till top athletes

link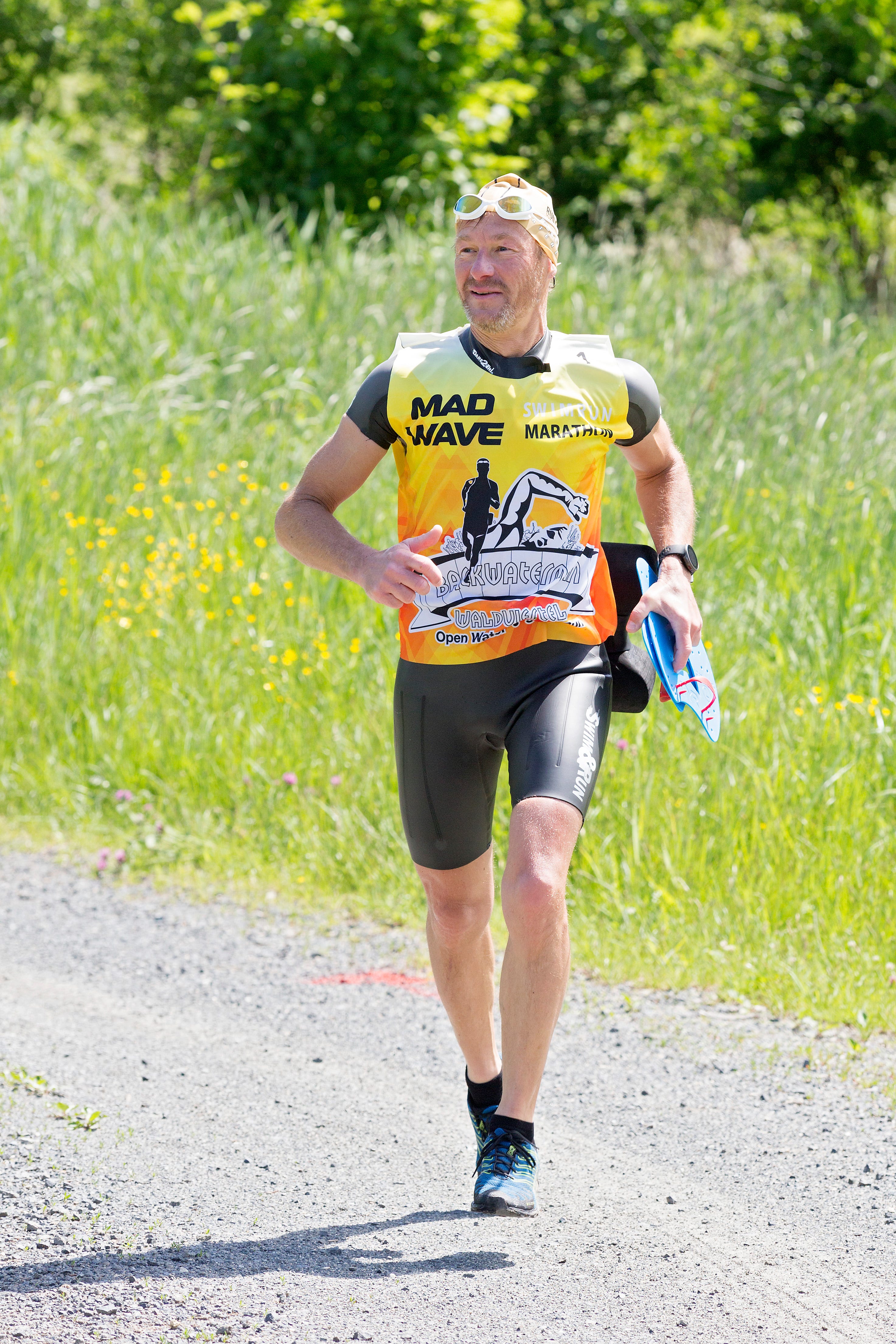 Σπύρος Γκοτζιας
Spyridon Gkotzias , Greece


Ι have entered in multirsport in 2011 with triathlon. Since then I have successfully finished over 60 races including 2 Balkan championships and 4 Ironman 70.3. I have started Swim Run in Hydra, Greece in 2018.
I think that Swim Run is the most thrilled sport out there. I try to maintain a competitive shape in balance with the family and a demanding job.
Highlights
SwimRun Hydra, Greece (2018 1st - 2019- 1st - 2021 3rd)
Protaras SwimRun, Cyprus (2019 1st)